A Guide to the Best Ocean Views in Orange County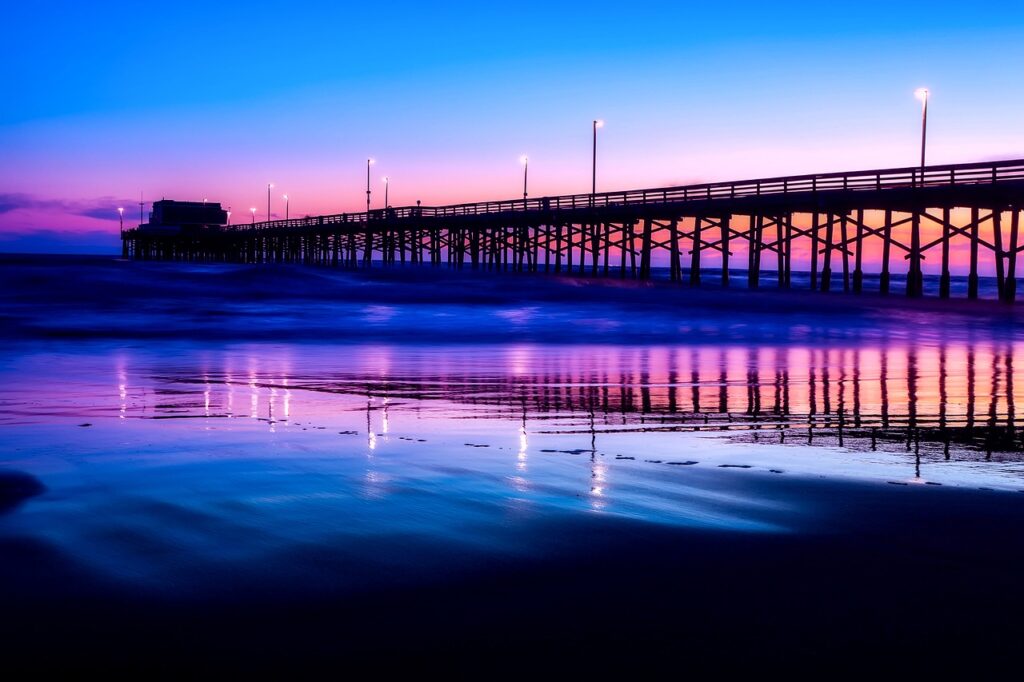 While you can't really go wrong with any view around Orange County, there are certainly times and places that bring out the most picturesque views of the Pacific Ocean that are a must see if you're in the area. Whether a local or just passing through, these are some of the prime spots along the coastline to stop, relax and take in the most spectacular views of the ocean, horizon and coastal homes that you've ever seen. You really can't go wrong with any or all of the destinations on our list.
361 Cliff Dr
Laguna Beach, CA 92651
A trip to Orange County is not complete without a walk along the beautiful coast of Laguna Beach, and Heisler Park is the perfect place to do just that.  With a series of coves and lookout areas, the walk provides you with multiple opportunities to see breathtaking views of one of the most sought after coastal communities in the country.  If you feel like getting your toes wet, follow the stairs down from one of the access points to the cove beaches to enjoy the tide pools, walk along the beach, or just relax under the sun. Relish in the stunning views of the ocean, horizon and breathtaking Laguna Beach homes. There are also benches scattered along the walk if you'd prefer just to sit and soak in all of the beauty around you — even better if you happen to be there during a sunrise or sunset!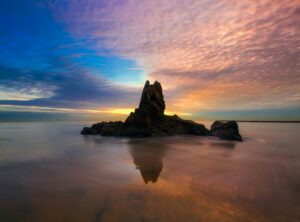 Ocean Blvd & Heliotrope Ave
Newport Beach, CA 92663
A perfect stop along California's Pacific Coast Highway, Inspiration Point is a small observation point that provides gorgeous views in all directions. You're located at street-level high above the ocean, so this lookout spot offers some of the most beautiful panoramic views of the Pacific Ocean and is a great place to take in the sunrise or sunset. Bring a date and sit side-by-side on one of the provided benches, or lay out a small picnic on the grassy area, and soak in all of the beautiful scenic views this spot has to offer with someone you love.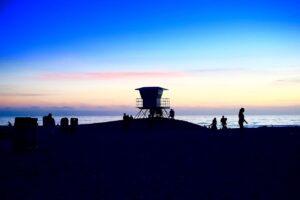 8471 Pacific Coast Hwy
Laguna Beach, CA 92651
Crystal Cove State Park offers great hiking and camping options for the entire family to enjoy. The park stretches 3.2-miles along the Pacific coastline and people of all ages can enjoy everything from the walking trails along the bluff or if you're feeling adventurous, set up at the Moro Campground, which is located on a bluff top and offers incomparable views. Both options provide breathtaking Newport Coast views, spanning from San Clemente Island to the Palos Verde Peninsula. Crystal Cove is a four-season camping spot, so you can go for a hike and play in the tide pools in the winter and then set up camp with friends in the summer. Note that parking is $15/day per vehicle so plan accordingly!
Wesley & Coast Hwy
Laguna Beach, CA 92651
Located in the heart of Laguna Beach on the Montage Resort property, Treasure Island Park provides breathtaking views of the oceans that is a must see if stopping through Orange County.  A popular spot for weddings and photo shoots, this area offers stunning horizons, water that appears sparkling blue, and even a spotting of dolphins, if you're lucky. This park is similar to Heisler Park, but on a smaller scale, so if you're in the mood for just a short walk along the water, just sitting and taking in the views, or are looking for a gorgeous backdrop for some photos, then this spot may be for you.
Whether a native to the area or just passing through, any of these ocean views will solidify your love for this Orange County area and make you want to live here forever. If you feel the urge to buy a piece of this gorgeous region, please don't hesitate to contact us — we'd love to help you find your little piece of paradise!