Orange County New Home Sales and Construction Bounce Back
It's easy to assume that every part of the economy has been badly harmed by the coronavirus pandemic, but that is not the case for Orange County real estate — particularly in real estate sales, services, and new home construction. While the Orange County housing market did briefly stumble in the early days of California's stay-at-home orders, real estate construction and sales were quick to find their footing again. Today, Orange County homes are flying off the proverbial shelves at record pace.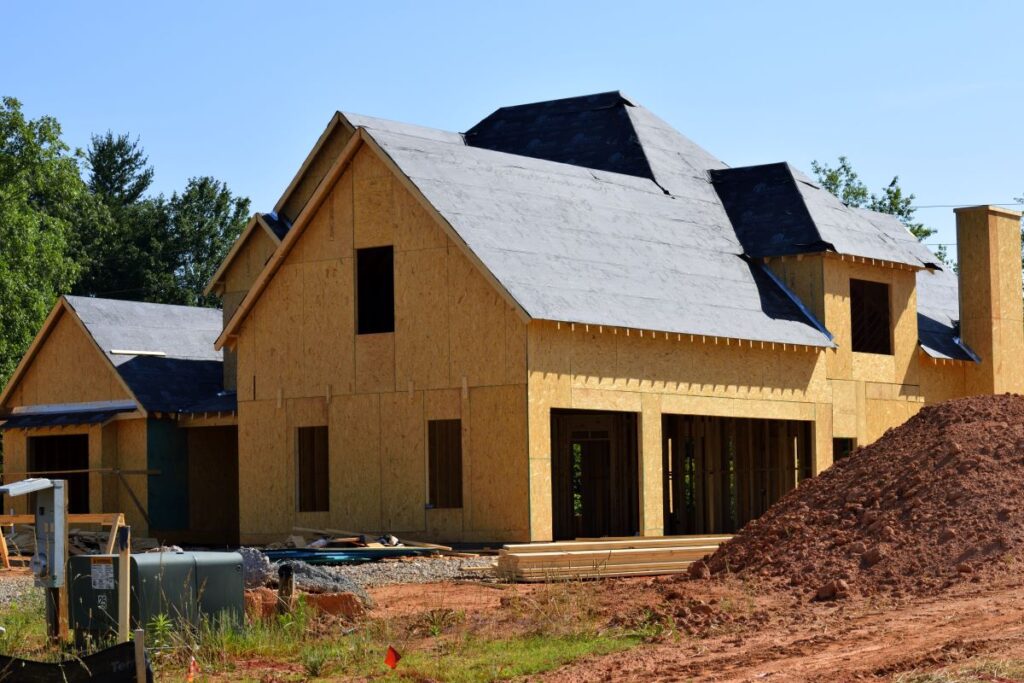 Uncertainty, Clarity and Adaptation
As a luxury real estate agent in coastal Orange County, I had a front row seat to the widespread uncertainty that precipitated the brief housing slump. On March 19th, California's Governor, Gavin Newsom, issued stay-at-home orders statewide. The grim portents of COVID-19 hung thick in the air here in Newport Beach, Laguna Beach and Corona Del Mar, souring the cool ocean breeze. It took nearly two weeks to regain some clarity, when real estate and related industries were officially classified as an essential service. In the meantime, a wave of wary home sellers pulled their listings off the market. The usual ways of doing business were upended. We began to learn to adapt.
Just like with existing homes, there was early disarray in new home sales and construction. With future business up in the air, new home starts and permits fell sharply nationwide in April. However, once the dust settled, builders got right back to work. By May, the new homes market had recovered significantly. It may sound crazy, but the proof is in the numbers.
A Quick Recovery for New Home Sales and Starts
According to data from the Census Bureau and NAR, new home sales have been surprisingly resilient since the start of the pandemic. After just two months of slowing, sales of new homes began to pick up in May across all US regions except the Midwest. In our Western Region, new home sales rebounded a whopping 29% from April to May, and were even up 31% from May 2019.
New home starts — builders building homes to sell — have rallied as well. After a sharp decline across the Western Region, new home starts rocketed back from 180,000 in April to around 300,000 in both May and June. Nationally, the Department of Commerce reported a 17% increase in new housing starts from May to June. Builders are building, and buyers are buying.
UPDATE: By August, new housing starts jumped to 361,000 in the Western Region, up from 180,000 in April. Nationally, from April to August, new housing starts exploded up by nearly 52%!
New Home Building in Orange County
Here in Orange County, builders have big plans. A quick search reveals hundreds of homes proposed for construction. Some would replace existing housing, like these 36 million-dollar townhomes in Newport Beach. Others would develop unused land, such as these 92 homes by Trumark in Mission Viejo. Two large projects in San Juan Capistrano would add 301 new homes to areas rezoned for such projects in recent years.
This slew of proposed construction is great news for buyers who want a brand new home, and for local municipalities which are mandated to greatly increase available housing over the next 10 years. New home builders are clearly feeling hopeful too. So, what can we thank for the rise in activity amidst the pandemic? There are a number of factors involved.
Reasons for Recovery
First, it's no coincidence that many are reconsidering their living arrangements now. After staying home with their families for an extended period of time, people are realizing they need more from their property. They want to expand upon their existing home or move up to something with more space and amenities.
One of my best clients said this to me recently, after he just spent $1,000,000 improving his main residence in Colorado: "The super-rich are also stuck at home and wanting more out of them. They want to feel safe, and commutes are less of a concern these days. Additionally, the Feds printing money has people looking for hard assets."
On the macro level, the housing market's resilience comes down to two big factors: real estate as an essential service, and historically low mortgage rates.
Real Estate Services are Essential
Given California's existing housing shortage, it is hardly a surprise that the state has allowed residential construction during this crisis. The same goes for new and existing home sales: Buying or selling a home is deeply personal with a huge economic impact, not to mention that a majority of the process can be handled online. Even the in-person and labor-intensive construction industry has seen almost no disruption.
Employment numbers show that Orange County real estate jobs are at 97% of their pre-coronavirus peak. This includes real estate agents, lending and escrow officers, construction workers, building suppliers and so on. Construction is down by only 300 jobs, a nearly imperceptible loss of just 0.3% (except for those 300 unfortunate souls, of course). Unlike hard-hit sectors like hospitality and restaurants, real estate and related businesses are relatively healthy. That's all due to their classification as an essential service.
Rock-Bottom Mortgage Rates
The other major factor that has kept real estate afloat is the historic decline in mortgage rates. It's hard to imagine now, but there was a time when buyers signed on for a 30-year fixed rate loan with an APR upwards of 14%. Flash forward from the '80s, and today's home buyers are graced with an unprecedented national average 30-year fixed rate of just 3%. Mortgage rates have a huge impact on the total cost of a loan over its lifetime, so buyers are jumping to take advantage of these record lows.
Investors benefit from lower rates as well. The national average on 15-year fixed and 5/1 adjustable rate mortgages are both near rock bottom, at 2.54% and 3.09% respectively as of this writing. Lower rates allow investors to increase their leverage on a deal, buying more property for less money and reaping the difference in later profits. Whether you're looking to settle down or make an investment, the current loan market presents a uniquely attractive opportunity for a real estate purchase.
UPDATE: As of the second week of October, the average national rate on a 30-year conventional low is a jaw-dropping 2.81% — another record low — while the 15-year fixed rate is matching its record low of 2.35% set in September, and the 5/1 ARM is hovering around its record low at 2.9%. Rates have literally never been this low… Can they go lower?
What's in Store for New Homes in Orange County
These days, predictions are a dime a dozen. Existing home sales are incredibly strong today, but the continued health of the housing market depends on the resilience of the overall economy. No one I know owns a crystal ball to divine our fate. Furthermore, new home sales do not hinge on all the same economic factors as existing home sales.
New home sales are more about supply than demand. Before a builder starts a project, it must make economic sense to do so with respect to the cost of materials, labor and construction loans. If the market is saturated with existing homes for sale, then builders might hold off until that supply is diminished. These factors are not present in existing home sales, where prices fluctuate purely on listing supply and buyer demand.
Ultimately, it's a good sign that new homes are being proposed and built in Orange County. Buyers want the homes, builders want the work, and California needs the housing. Real estate is essential, and mortgage rates are low. If you're interested in buying a new home, what are you waiting for?