Simple Steps to Buying Your Orange County Dream Home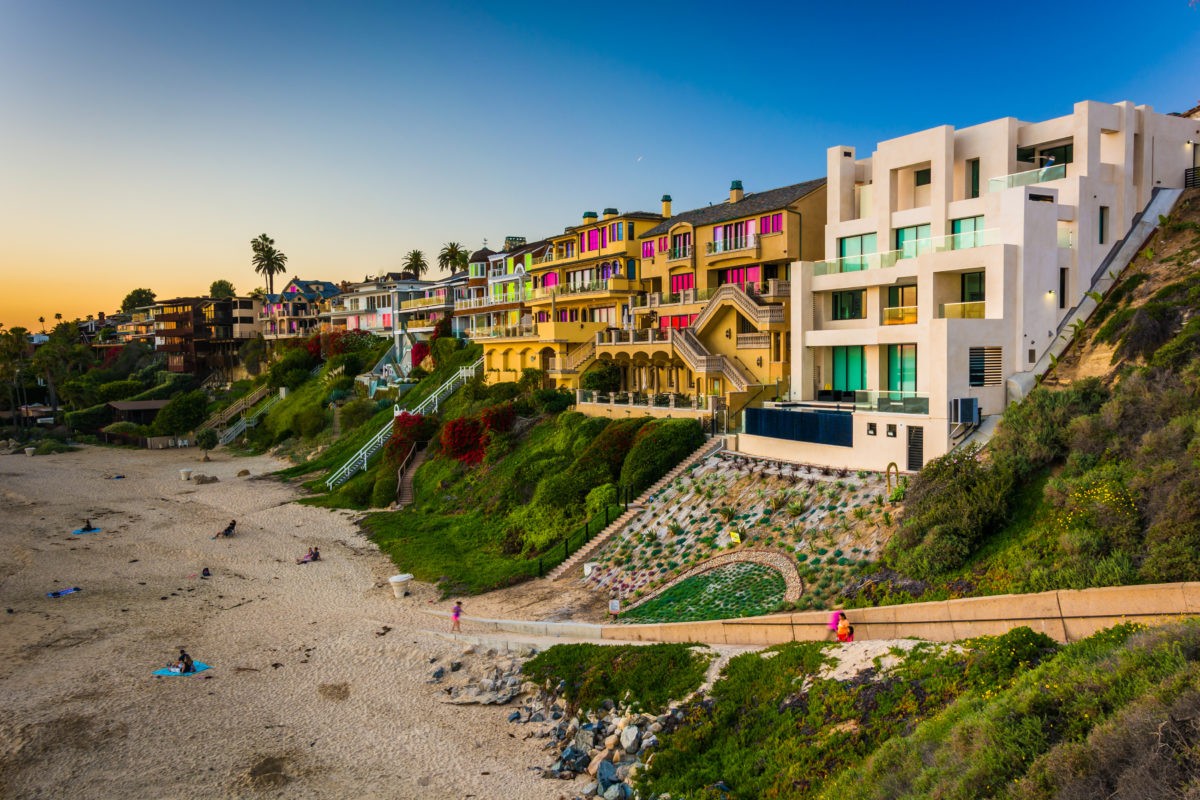 Clifftop settings, panoramic views and miles of beaches make Orange County one of the most sought-after locations for a dream home. Outdoor and water enthusiasts will find much to suit their lifestyles in wilderness parks and warm water beaches. If you're longing for the nature-inspired serenity afforded by some of the most spectacular sunsets on the west coast, your wish can become a reality when you buy a house in Orange County. Here's how you can make everything come true.
Getting Started: Check Your Credit Score
Checking your credit history and credit score will give you an idea of what terms various lending institutions will offer and how much of a down payment will be needed. Your credit score, also called a FICO score, may already be available to you if you use one of the many credit cards offering it as part of their service package. If not, you can obtain your score from one of the three credit-reporting agencies (Equifax, Experian or TransUnion). You can also subscribe to a credit monitoring service. If you subscribe to the FICO service, you'll be able to see the same scores that mortgage lenders will be looking at when you apply for financing.
Do the Math and Determine Your Debt-To-Income Ratio
A lending institution will want to know your debt-to-income ratio and there can be varying requirements. A conventional mortgage typically requires a debt-to-income ratio to be no greater than 28-percent in order to qualify for monthly loan payments.
You will need to figure in your property insurance, taxes and other projected home-owner expenses when you work out your debt-to-income ratio. Most lending institutions will help you calculate how much of a down payment you'll need to get the loan you want. You can also find helpful home-buyers' work sheets and calculation guides at the CFPB's consumerfinance.gov website.
Get Pre-Approved
Unless you already have an established relationship with a lending institution, there's no reason to not shop around for the best deal. This may be different for each borrower. The most desirable aspect of a mortgage could be the size of the down payment, the amount of the monthly installments, the interest rate or the length of the loan.
Once you've settled on what bank you'll be dealing with, get pre-approved. This is actually a two-step process that starts with pre-qualification; this refers to a preliminary discussion of your credit, income and employment history. After finding out what loan programs you're eligible for and you've settled on one that fits, you'll be asked to provide back-up documentation. The actual approval will come from an underwriter who reviews the documentation you provide.
Start House-Hunting With Your Approved Purchasing Amount and a Seasoned Real-Estate Guide
Once you've obtained an approval from a lending institution and determined how much purchasing power you have, you're ready to begin house-hunting. You'll need a good guide — one who's experienced, knowledgeable of the area where you want to live and who can be counted on to do what's best for you. That's where we come in. If you're looking for a home for sale in Laguna Beach, Newport Beach or one of the other dream spots in Orange County, we'll help you find it and make sure you tour the types of homes that reflect exactly what you're looking for.
Wrapping-Up the Deal
When you've found the home of your dreams, have an inspection performed to make sure all the vital areas are in good shape. You'll most likely also be required by your mortgage provider to have an appraisal performed. You may still be working out the final purchase-price negotiations at this point and the inspection and appraisal could have some bearing on how that proceeds.
The closing is the final step and your mortgage provider will present you with a closing disclosure three business days before everything is settled. The CD will outline all the terms and purchase details. Keep this document handy because you'll need it to claim certain items on your income tax filings.
We Want You To Enjoy Your New Home!
Real estate in Newport Beach, California, Corona Del Mar or one of the choice spots along the Orange County coast can help you realize the lifestyle you've been dreaming of. We're here to make it all happen for you and we look forward to hearing from you.