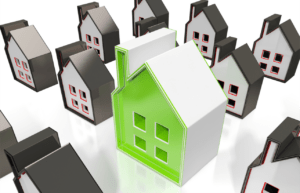 During the resale of a home, the diligent negotiation work of the real estate agent is crucial, but it's only one part of the equation. As a seller of real estate in Orange County, California, where appearances are everything, you should try to go the extra mile to make your home as presentable to potential buyers as possible. These eight tasks can help you unload your property quickly at a price you can feel good about.
1. Landscape
Unkempt landscape may cause potential buyers to believe you haven't taken care of your home, and this perception can dissuade people from making offers. During the resale process, mow your lawn and trim your hedges regularly to keep greenery tame and polished. Use this opportunity to add new plants, including colorful flowers or bushes. These touches make a fresh first impression that may set the stage for a positive showing.
2. Make Repairs
When you move into a new home, the last thing you want to do is perform repairs. Your house can become much more appealing to buyers if you take on those necessary fixes yourself. It's possible that some issues may be uncovered during a home inspection, and you might be required to fix them before moving ahead with the contract. You can save yourself this stress and potentially encourage higher offers by doing repairs ahead of time.
3. Deep Clean
No one wants to think about dirt and grime left over from the previous homeowner. A deep clean lets your house seem brand new for the next occupant and may remove offensive odors. Focus on the following key areas:
– Dusty spots
– Plumbing fixtures
– Appliances
– Countertops
– Floors
Though your furniture will likely be coming with you, it's a good idea to wipe down or vacuum these pieces as well. Cleanliness overall can enhance the home's presentation.
4. Repaint
You've likely personalized the rooms in your home with your favorite paint colors and treatments, but some buyers may not share in your style. Homeowners want a blank slate they can add their own flair to; you can make that job easier by choosing a nice neutral to repaint in.
If your walls are already fairly neutral, a fresh coat of paint still isn't a bad idea. Over the years, the surface may have been chipped or scuffed, and it might even appear dull. Repainting can make a room feel like new.
5. Remove Personal Items
There are obviously many things you'll need to continue living in your home as it sells, such as toiletry items or office supplies, but it's a good idea to tuck them neatly away in cabinets or drawers during showings. Take down personal photographs, bulletin boards or household calendars. Clean up the surface of the refrigerator, removing things like coupons or pictures.
6. Launder Linens
Fabric alone won't sell your home, but clean, fluffy linens can make the home appear less lived-in. Fresh bathroom linens, including full-sized towels, hand towels and bathmats spruce up the environment and make it more inviting. Take a day and launder textiles throughout your house:
– Towels
– Bedding
– Curtains
– Throw blankets
As you prepare house to sell, consider tasks you might perform if you were welcoming a guest to stay in your home. Fresh linens make visitors want to stay.
7. Prioritize Curb Appeal
The first thing buyers see when they view your home is the exterior. To improve your home's curb appeal, make sure the yard is clean and empty. You can freshen up siding by repainting it, and stone or brick can undergo a power wash. Small touches, such as planters, welcome mats or benches can give a front porch a more hospitable feel.
8. Organize
Potential buyers want to understand your home's storage options, so they may peek into closets, cabinets and drawers to see what the house has to offer. An accumulation of junk can quickly turn people off. Additional shelving and storage bins are a good investment to help you organize the mess, and they can give these areas the impression of greater storage capacity.
You'll be amazed by the transformation your home can undergo when you take these crucial steps. Freshening up the property can help buyers visualize the potential and imagine their future in your space. If you've got your home in tip-top shape to hit the market, contact us today to start your listing and to sell your house in Orange County.