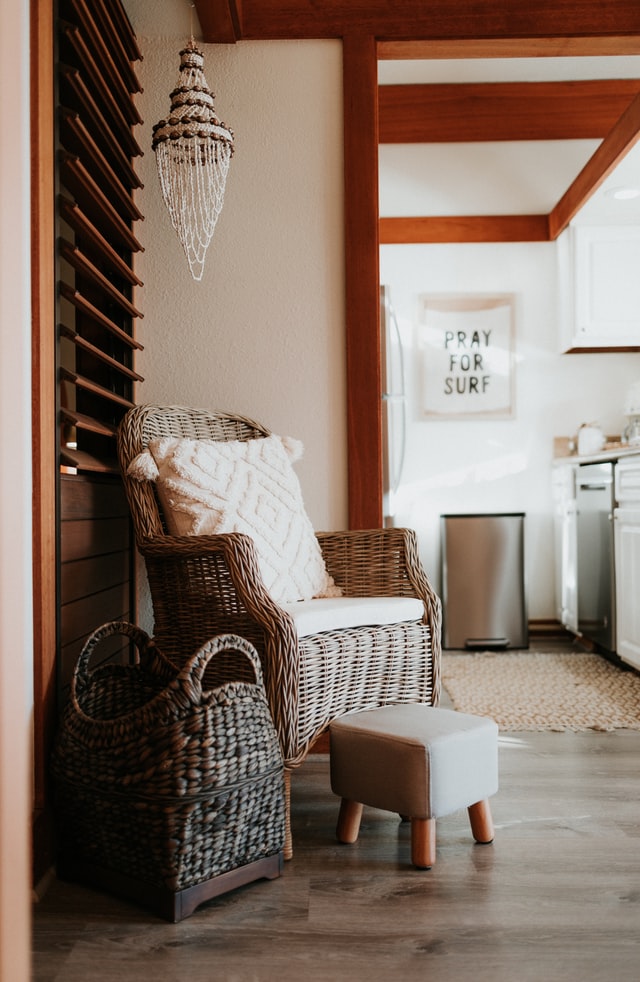 Short-term rentals have become increasingly popular in recent years as a way to generate (mostly) passive income. However, there are pros and cons to both options of renting out your property for the short or long term. Below, we will discuss the advantages and disadvantages of each type of rental structure. We hope that this information will help you decide which is right for you.
Pros of Short-Term Rentals
By city ordinances, short-term rentals are typically defined as lasting less than 30 days. However, in practice, most short-term rental stays (like those with AirBnB and VRBO) last for maybe a week or less.
One of the main advantages of short-term rentals is that they offer flexible pricing. This means that you can charge more during peak times such as holidays and/or weekends and less during slower times to attract visitors. Additionally, you may use this property for personal vacations provided the property is not reserved.
Another advantage of short-term rentals is that they may be eligible for certain tax deductions for certain expenses. Speaking with your tax specialist will ensure the most accurate, current information to optimize your returns.
Cons of Short-Term Rentals
There are also some disadvantages to short-term rentals. One of the main drawbacks is that it can be difficult to screen tenants. This is because people who are only renting for a short period of time may not have the same level of commitment to taking care of your property as someone who is renting for a longer period of time.
Additionally, short-term rentals can sometimes be less stable in terms of income, as you may go through periods where there are no tenants. This can be especially challenging if you rely on the income from your rental property to cover your mortgage or other expenses.
Finally, short-term rentals generally require more work than their counterparts, as you will need to find new tenants on a more frequent basis leading to increased property marketing costs as well as maintenance/cleaning fees.
Pros of Long-Term Rentals
In a competitive market, you want your abode to stand out from the rest. Although coastal Orange County real estate has been a strong seller's market for years, you can still maximize your sale price by making strategic updates and decor choices in your listing. When it comes to decoration, try exhibiting works of art that are unique and exciting—not just another carbon copy of what everyone else has on their walls. Choose pieces that complement the color scheme and overall ambience of the home.
Cons of Long-Term Rentals
However, there are also some drawbacks to going the long-term route. One of the main downsides is that you will not be able to use your rental property as a vacation home, like you would in a short-term rental situation. Another issue to consider is the inability to enter the home often to assess for any damages or problems that need to be addressed. Though you may technically own the home, you do not possess the right to go inside as you please. There are important laws protecting renters from landlords, which includes your at-will access to the property. Finally, long-term rentals can sometimes result in more wear and tear, as tenants may treat the home as their own instead of like a short vacation house where they are generally more careful.
Maximizing Your Home Purchase and Investment
Which type of rental is right for you? Ultimately, the decision comes down to your personal preferences and needs. If you want more flexibility in terms of pricing and use of your property, and you are willing to put in more work for a potential higher income, then a short-term rental might be a good option for you. If you want a more stable income stream and less work, then a long-term rental might be the better choice.
Whichever way you go, make sure to do your research beforehand so that you know what to expect! As always, we are here to assist you with all of your real estate needs. To start the no-pressure conversation and discuss your options, please don't hesitate to reach out.
Thinking Of Selling? We're Here To Help
If you are considering your options to sell your home in Orange County, CA, our top luxury real estate team is here to serve. At no obligation, please reach out for a consultation to discuss your options and see how we can help you plan and execute a strategy to reach the best possible sale price for your property. Contact us today.
Andy Stavros              
DRE #: 01408840
Phone: 949.290.0139
Email: andy.stavros@elliman.com
Address: The Stavros Group
12 Corporate Plaza #250,
Newport Beach, CA 92660