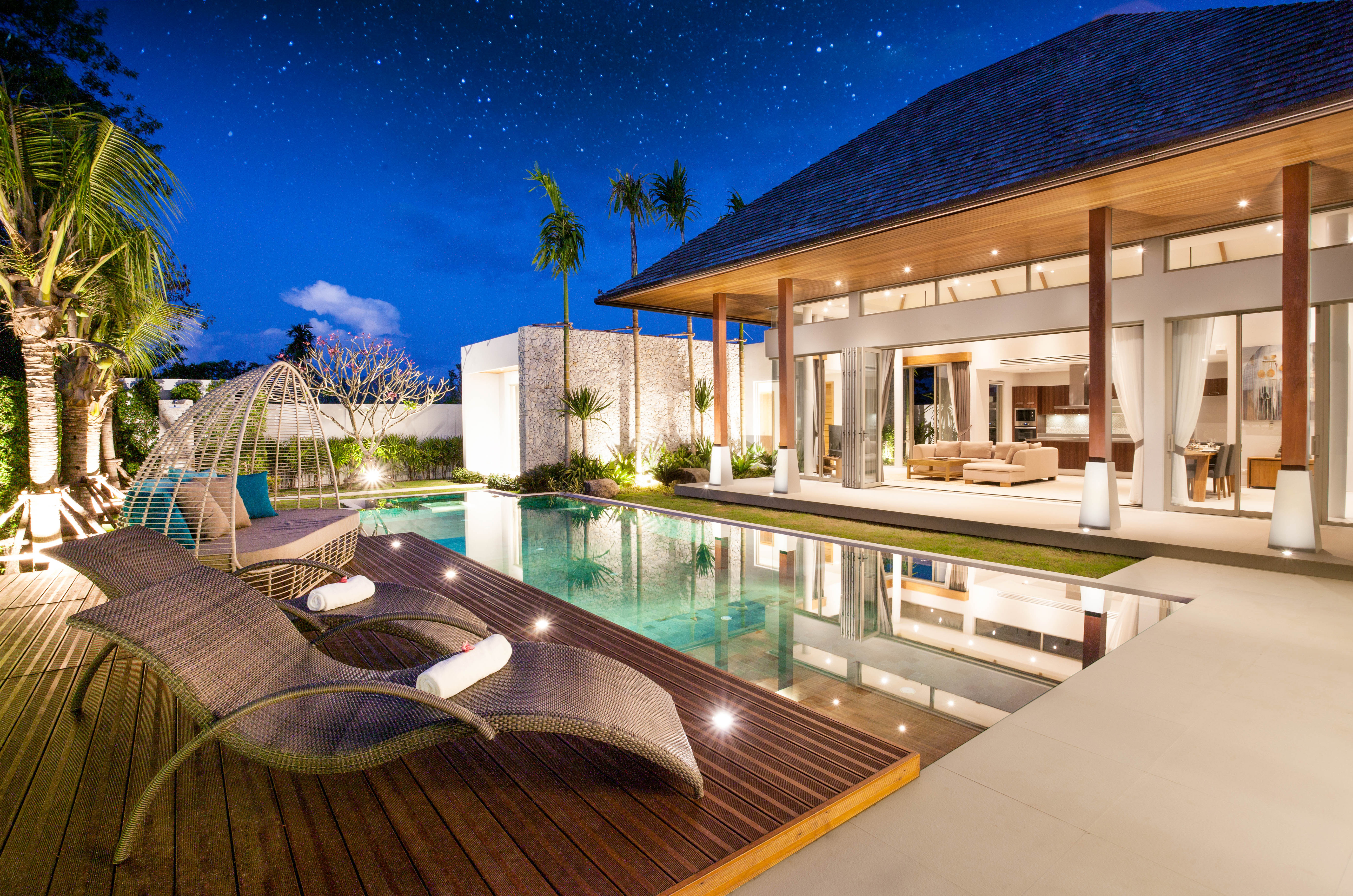 Orange County, a beacon of luxury living in Southern California, is renowned for its high-end properties that exhibit architectural grandeur and offer an array of lavish amenities. These homes redefine luxury, offering not merely a place to live, but a lifestyle to experience. In this realm, the ordinary transforms into the extraordinary, with private cinemas, wine cellars, and infinity pools becoming the standard.
The Silver Screen at Home – Private Cinemas
A key feature of luxury homes in Orange County is the private cinema. Offering a cinematic experience that rivals any public theater, these private screening rooms are often equipped with state-of-the-art audio and visual systems, plush seating, and even a popcorn machine for that authentic movie-going experience.
Designed to transport residents to the world of their favorite films, these home cinemas offer an unparalleled entertainment experience. They underscore the attention to detail and commitment to entertainment and comfort that characterize the luxury properties of Orange County.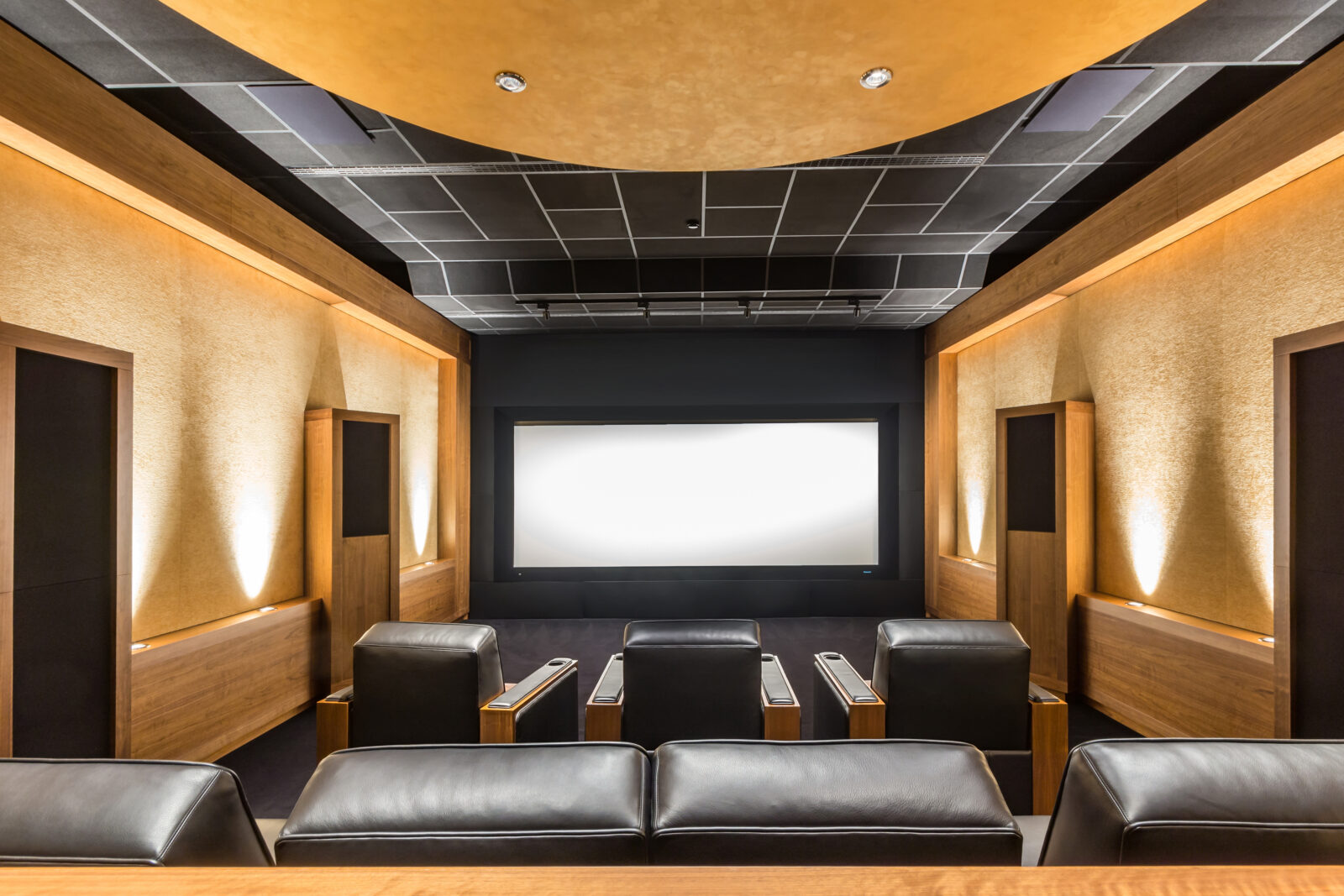 Savor the Richness – Wine Cellars
For the wine connoisseur, a luxury home in Orange County often features a custom-built wine cellar. These temperature-controlled spaces are more than just storage for fine wines; they are showcases for collections, a space for tastings and a nod to the sophistication that permeates the luxury lifestyle.
Many wine cellars in these homes go beyond functionality, encompassing aesthetics and design that align with the overall architecture of the property. They serve as a testament to the refined tastes of the residents and their passion for the finer things in life.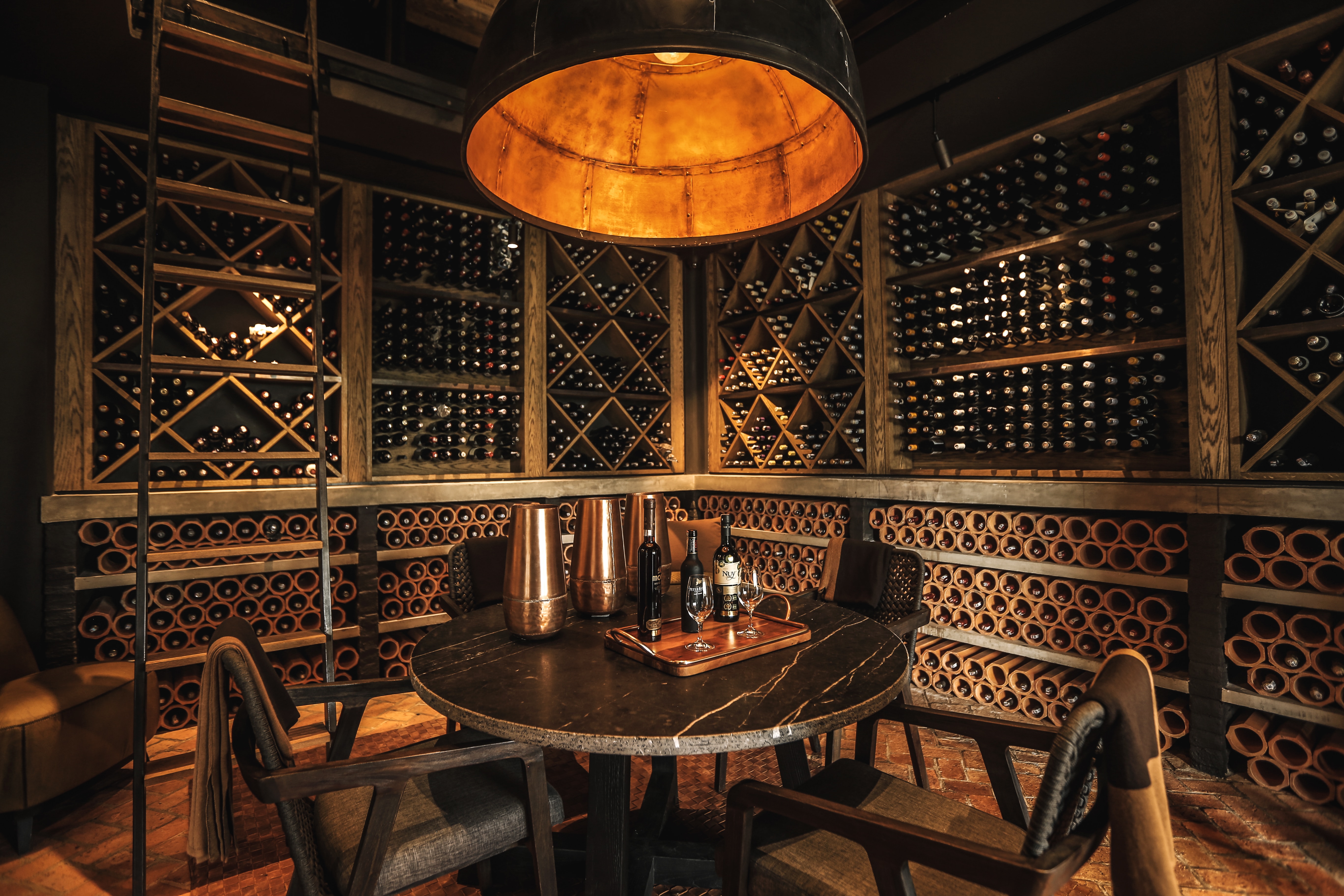 The Infinity of Luxury – Infinity Pools
Infinity pools, with their seamless edge design and stunning visuals, are a common amenity in Orange County's luxury homes. These pools offer a tranquil setting for relaxation, while also serving as a visual extension of the property, often blending with the horizon or a nearby body of water.
Infinity pools provide a distinct sense of indulgence, transforming a simple swim or sunbathing session into a lavish experience. Their presence in these luxury properties accentuates the blend of architectural brilliance and natural beauty that defines Orange County's high-end real estate.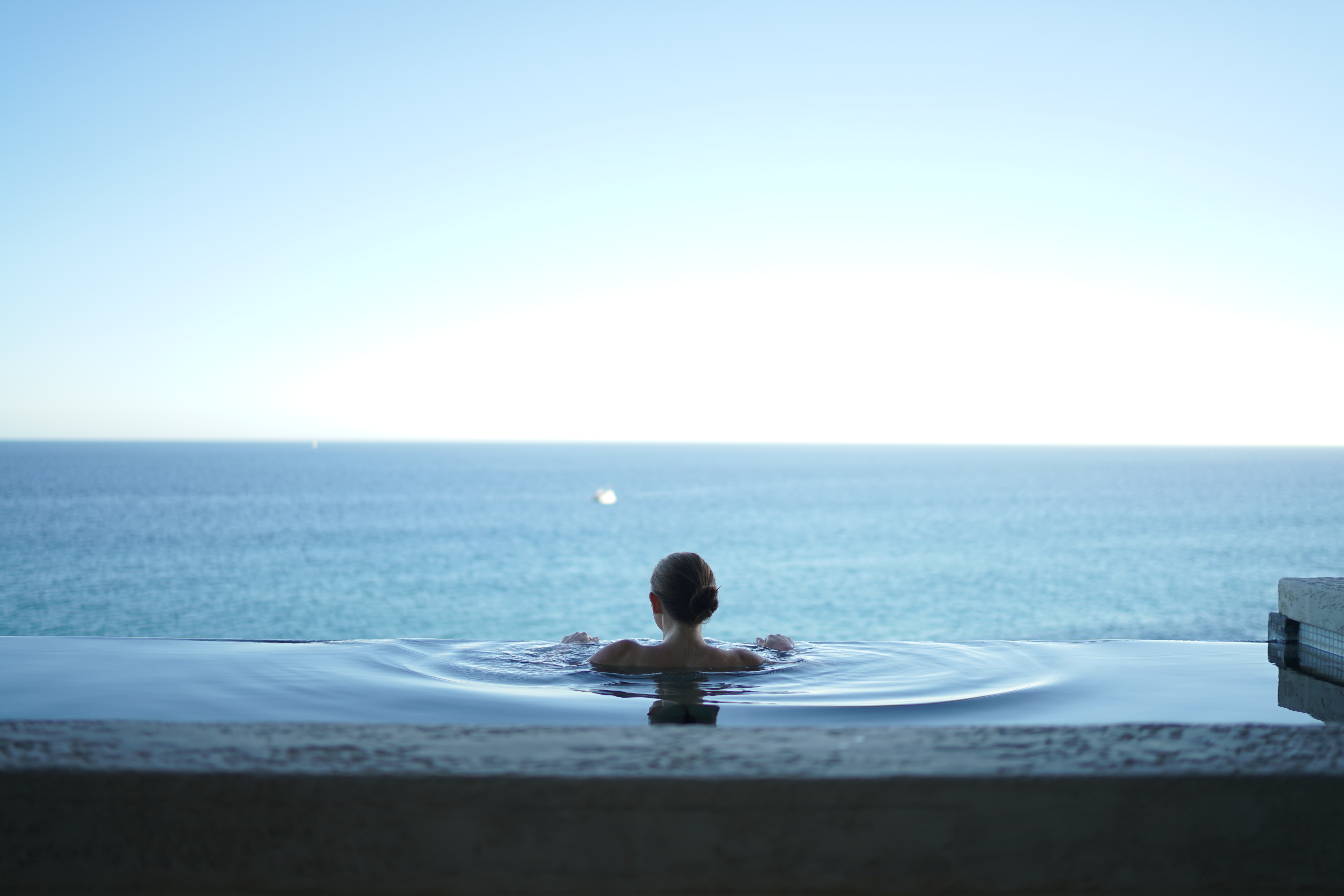 Fitness at Your Fingertips – Home Gyms
Health and wellness are integral to the luxury lifestyle, and luxury homes in Orange County often feature state-of-the-art home gyms. These aren't your typical workout rooms; they're often equipped with professional-grade equipment, spa facilities, and sometimes even a personal trainer's services.
These home gyms emphasize the commitment of Orange County's luxury properties to providing a comprehensive living experience. They cater to residents' wellness needs within the comfort of their own homes, underscoring the concept of personalized luxury that these properties embody.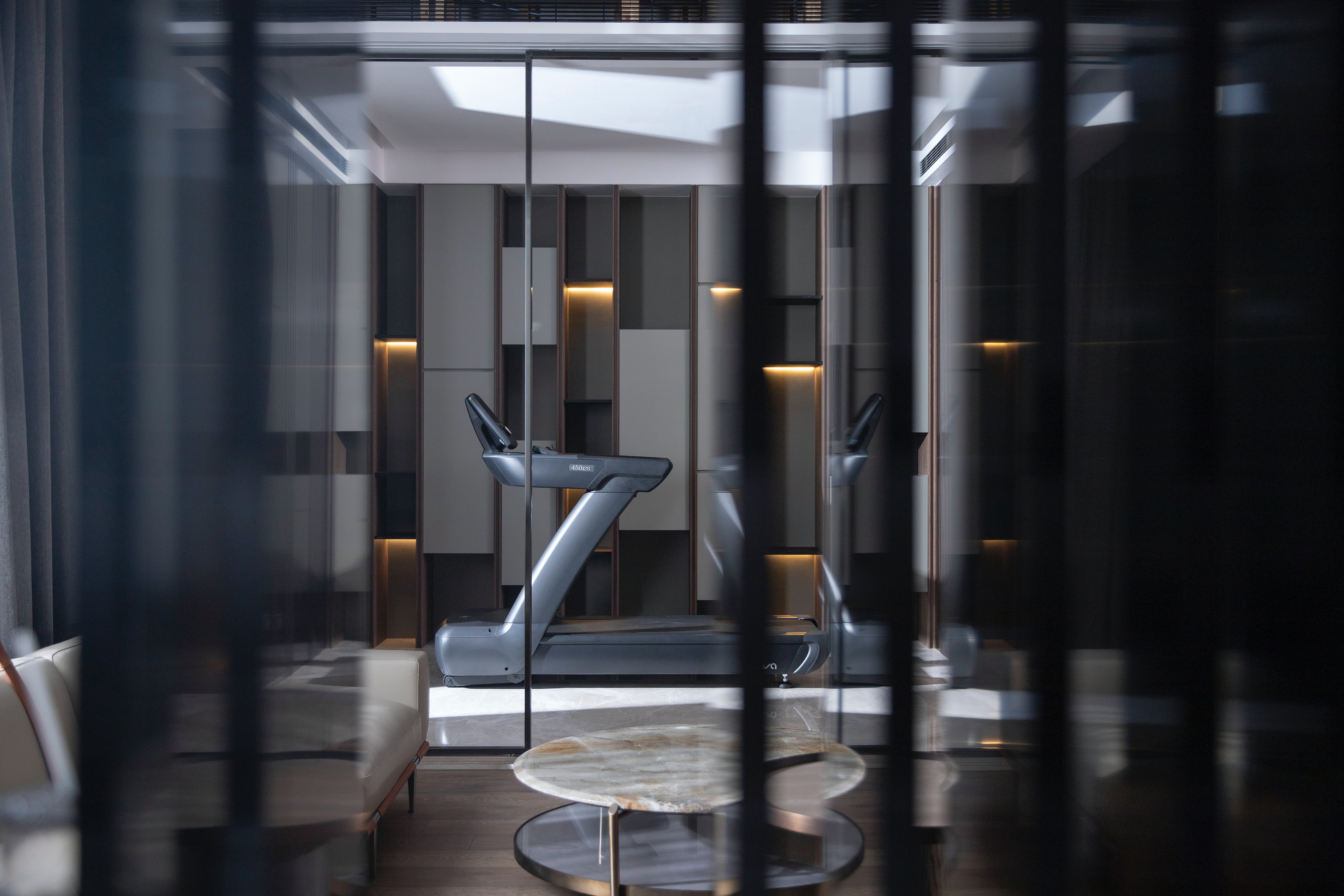 Unwind and Relax – Spa Facilities
Spa facilities at home take relaxation to a new level in Orange County's luxury real estate. These often include steam rooms, saunas, indoor pools, and even massage rooms, offering a wellness retreat within the confines of the home.
These spa facilities underscore the emphasis on relaxation and self-care in luxury living. Providing a space for rejuvenation, they contribute to the overall appeal of these high-end properties, making them the epitome of luxury living in Southern California.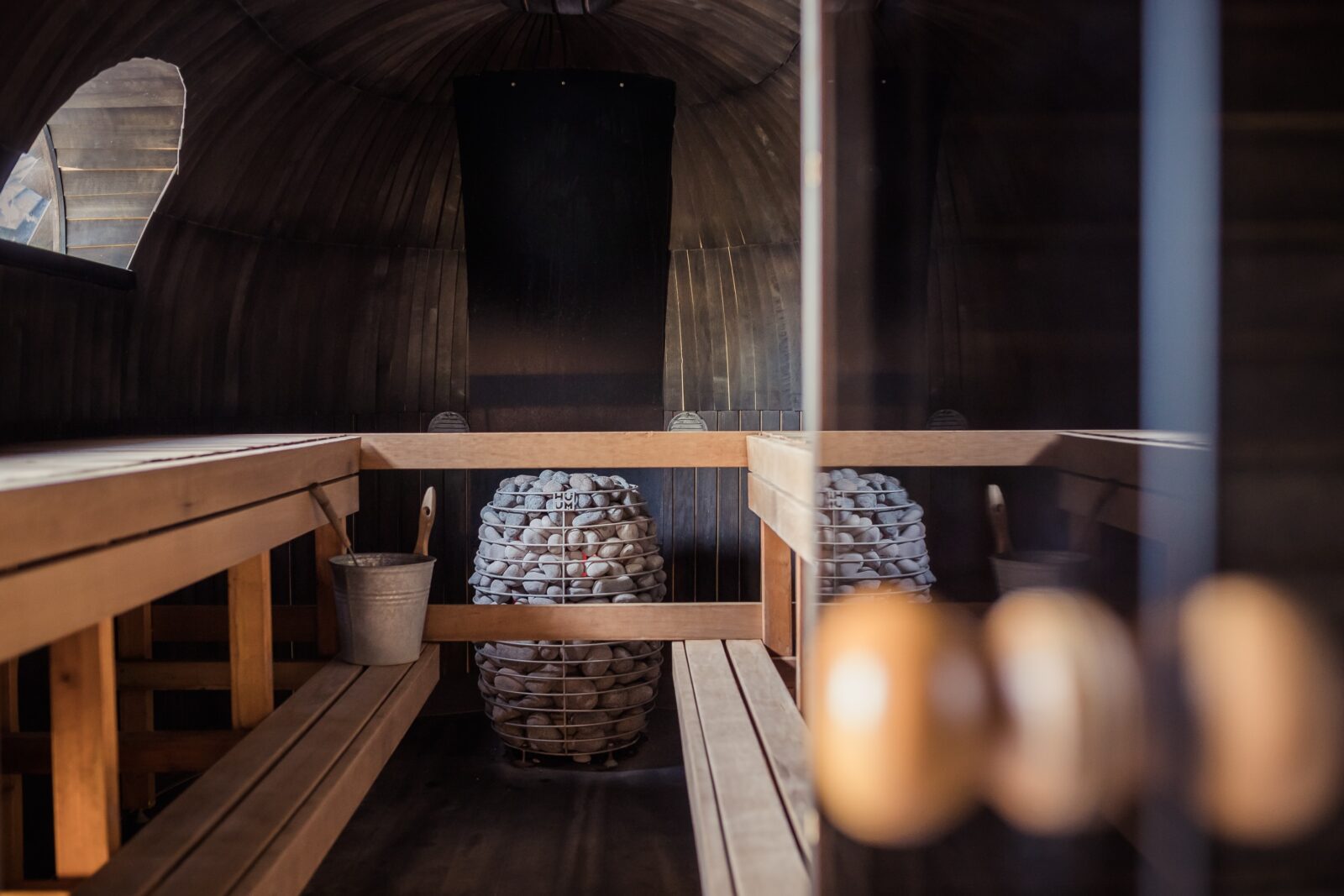 Orange County stands as a testament to the epitome of luxury living in Southern California. Its high-end properties showcase architectural magnificence and offer a wealth of lavish amenities that redefine the concept of luxury. From private cinemas that transport residents to the world of their favorite films, to custom-built wine cellars that showcase refined tastes and sophistication, and infinity pools that seamlessly blend with the natural beauty of the surroundings, these homes exemplify extraordinary living. Moreover, with state-of-the-art home gyms and spa facilities that provide comprehensive wellness experiences, Orange County's luxury properties cater to residents' every need, creating a lifestyle that embodies personalized luxury. Orange County's luxury homes are a true reflection of opulence, comfort, and attention to detail, establishing the region as a premier destination for those seeking the ultimate in luxury living.
Andy Stavros
DRE #: 01408840
Phone: 949.290.0139
Email: andy.stavros@elliman.com
Address: The Stavros Group
12 Corporate Plaza #250,
Newport Beach, CA 92660