5 Reasons To Sell Your Orange County Home in 2019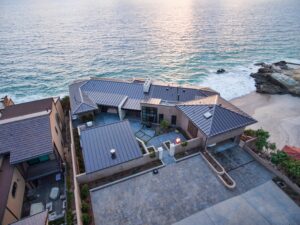 The world of real estate can be confusing to those on the outside who don't spend every day studying the latest trends. When it comes to selling something as valuable as a home, however, it's important to make as informed of a decision as possible, because a mistake can cost you dearly in your final sale price. If you're considering selling a home in the near future and you want to know what the real Orange County real estate market is saying, it's very simple — the time to sell is now! We are currently in a slight seller's market, but there are signs that a change is not too far off. We've broken down a few of the top reasons why it may be a good idea to put your Orange County home for sale sooner rather than later.
1) The Room For Profit Remains High
At the end of the day, the goal in real estate is a pretty basic one: You want to sell your home for a healthy profit over what you paid for it and invested in improvements. The good news is, for current homeowners, it is highly likely that there is a great deal of profit waiting for you if you sell your home. Over the past decades, there has been a great deal of growth in Orange County real estate. The market has been strong since recovering from the latest recession, as well, which means your home is likely worth a good deal more than you paid for it, even if you've only owned it a few years.
2) Mortgage Rates Are Down
At the end of 2018, interest rates were on the rise, and it looked like the buying market was beginning to cool. Since then, there's been a surprising turn of events in Orange County real estate: So far in 2019, rates have crawled their way back down. That means that house hunting is more appealing to potential buyers, who can now make a higher offer while getting the same practical cost over the course of their loan. While the year started off as a slight buyer's market, lower rates pushed the market back into balance by the end of February, and into what the slight seller's market we have today.
3) The Competition Is Coming
As of now, the inventory of homes on the market in Orange County is not currently keeping up with the demand. While interest rates remain low, new homes on the market are getting scooped up in bidding wars fast, and the competition among sellers is low. In such an appealing selling market, however, this trend will not continue forever. More and more homes will be listed in the months to come, as more sellers realize the time is right. Acting now lets you beat the rush of competition in the Orange County real estate market.
4) Millennials Are Ready to Boost the Buyer Pool
There are few consumer groups more misunderstood than Millennials, and that often leads to missed opportunities by those in sales. While it's often reported that Millennials are not interested in a lot of the traditional rites of adulthood prior generations have been known to pursue, the reality is that the economic landscape they entered following the recession simply moved them behind schedule. Now, not only are young Millennials ready to own their first homes, but older Millennials who were hit hardest by the recession are also in a position to shop, meaning an influx of new buyers will hit the market in 2019.
5) The Next Recession Is Coming
While there are many reasons that the Orange County real estate market is so appealing to sellers right now, perhaps the strongest reason to think about selling your home in Newport Beach is what the market is shaping to look like in the not-too-distant future. All good things must come to an end, and economic experts believe that the current strong economy is ready for a downturn—sooner rather than later. While there's no knowing exactly when it will happen, it's widely believed that another recession will hit within a few years. If you're not planning to stay in your current home long enough to ride out the next downturn, 2019 may be the last chance you get to sell in a hot Orange County real estate market.
If you're a local to Newport Beach, Laguna Beach or Corona del Mar and you've considered putting your Orange County home for sale in the next few years, then there is simply no time like the present. The current market is a great one for sellers, and it is likely to become less lucrative the longer you wait to sell. As your dedicated Orange County real estate professional, it's my honor to help navigate you down a pathway to profit. Don't hesitate to reach out to discuss how I can help you today!