Why Orange County Luxury Real Estate Is In a Class of Its Own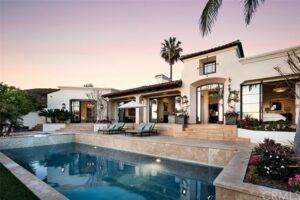 From new cars to bottled water, 'luxury' as a marketing term is seemingly everywhere, including in real estate. If you're on the hunt for a home in Orange County, you've likely encountered luxury kitchens, pools, bedrooms, bathrooms and more. As the word gets thrown around so much, it begins to lose its value. So what does it really take to be considered, say, one of the elite Newport Beach or Laguna Beach luxury homes?
With the current ubiquity of the term, we thought it would be helpful to cover the key features that give Orange County luxury real estate its namesake:
High-End Prices: In many markets around the country, any home selling over $1 million is considered luxury. Contrast that to the average price of a home in Newport Beach or Laguna Beach, for example, where $1 million is just the price of entry and the high end is many times that.
Location, Location, Location: This common refrain is turbo-charged in the luxury market, with buyers competing for the most pristine spaces and choicest views. Think Newport Beach oceanfront homes for sale with private beach access, or exclusive gated communities with access to only the finest country clubs and amenities.
Premium Quality: For buyers willing to spend top-dollar, the finest craftsmanship and amenities are crucial. Newport Beach and Laguna Beach luxury homes are built with exceptional materials to exacting standards and outfitted with first-rate fixtures from stoves and cabinets to bathrooms and pools.
Added Amenities: Home gyms, IMAX theaters, wine cellars, and arcade rooms are just a few of the amenities that are often available in luxury properties.
Private Enclave: You can't put a price tag on personal privacy, but it certainly isn't cheap! Luxury homes often have large yards, high walls and foliage, and even gated security entrances for total peace of mind.
Ultimately, luxury is defined differently by everyone. While some may treasure upgraded appliances and finishes throughout the interior of the home, others may care more for the gated community or exclusive country club that their home grants them access to.
Take, for example, this beautiful ocean-view estate in Laguna Beach's prestigious guard-gated community, Irvine Cove. There is no denying that this contemporary Santa Barbara style home, complete with modern art-caliber fixtures and finishes, 4 ensuite bedrooms, formal entry with glass and wrought iron door, and resort-caliber pool and spa with waterfall, has luxury written all over it.
Here at The Stavros Group, we excel at all ranges of luxury properties to meet whatever your desire is. Whether you've been eyeing one of the desirable Laguna Beach ocean view homes for sale or have your heart set on one of the many luxury homes in Newport Beach, we have the experience and the local know-how to make your goals a reality. Let us know how we can help!