HOMEOWNER'S DIGEST
Want to find out your overall purchasing power and become the expert on what your home is worth? Your free Monthly Homeowner's Digest has all the answers. All it takes is a few clicks to unlock this treasure trove of information – sign up now!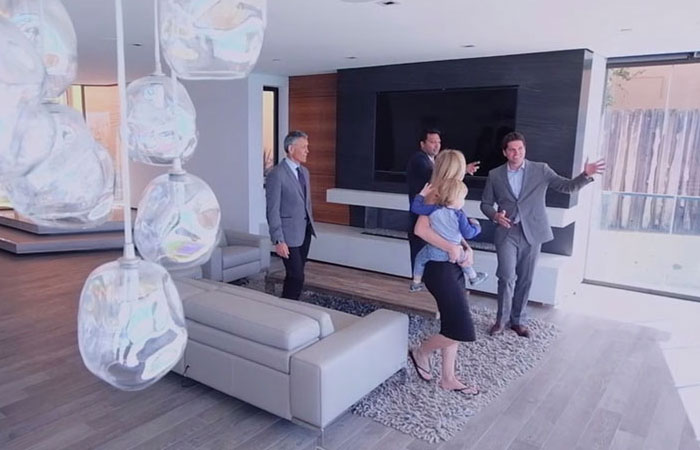 Andy Stavros was the perfect choice to market our home. He made the process easier than any other home we have bought or sold. His solid professionalism along with respectful demeanor was wonderful to deal with. He was always available and constantly asked if he could assist with anything we required. We will definitely utilize his services for future transactions.
Gregg and Debbie Helms Family
See All
Andy Stavros was the selling agent for our new home. Our requirements were tough, the location was in unique coastal area in Southern California requiring a lot of local knowledge. Andy started by listening allowing him fit our requirements into a very challenging location. He soon began to show us houses and refined what he was showing based on our comments. He was very patient and had deep local knowledge. We saw a few homes and then found a beautiful house but is was a little out of the price range. This was not a problem for Andy, he suggested we make an offer and begin the negotiation process. He handled everything with the listing agent and negotiated a very fair price for both parties. Since this area was in a canyon and close to the beach there were some things that needed to be inspected or approved. This included a geological survey of the property, a flood plain review, and a foundation inspection. Andy recommended qualified vendors and coordinated the inspections. Once the property went into escrow Andy even assisted us with the move and coordinated local services like cable and internet. He was professional and very personal at every step of the process and made us comfortable with a very big change. Buying a home is never easy and always stressful but Andy made the process simple and put my wife at ease. I recommend Andy Stavros to anyone looking to buy a home in the coastal area of Southern California
Rob and Rita Quinn
See All
Andy did a fantastic job during the entire process from looking at homes until closing. He is very well informed and knowledgeable with the market in Laguna Beach, and all of Coastal Orange County. His responsiveness was top notch and he was spot on during the entire negotiating process as to what to expect. He protected our interests during the whole process as if he was purchasing the house for himself. I would recommend Andy to anyone looking for a great broker.
The Cho Family
See All
We have very high expectations and are real estate savvy, as a result, selecting a real estate agent who is top notch to represent us is critical. Andy Stavros sold our multi-million dollar home when others couldn't. The home was quite unique and expensive and sat on the market for one year with another agent who was supposed to be the best. Ultimately, we dropped the other realtor and hired Andy…..he created a solution by thinking out of the box and the house was sold and closed in less than 3 Months. He is amazing. Because of our belief in Andy, we recently acquired another home and of course used Andy. He literally scoured the market for us and not only found a home we liked, but on the very street we desired. If you are looking for a realtor who will give everything for you and not only support you in your pursuit of a new residence or sale of your residence….look no further and call Andy Stavros. He is the best and we don't say that often.
David & Marhnelle Hibbard
See All
We had an amazing experience working with Andy and his team to sell our Pelican Hill estate.  From the beginning they spent countless hours preparing our home for sale focusing staging and creating marketing materials that made our house shine. Their professionalism and communication throughout the entire process far exceeded our exceptions.  Our home had 3 offers and they sold it in just 15 Days! We had a smooth transaction thanks to their guidance and expertise. I would definitely hire them again, and I highly recommend them to anybody thinking about buying or selling a home.
The Gladstone Family
See All
After meeting with various high-volume selling agents in our area, we hired Andy Stavros to represent us in the sale of our home in a niche neighborhood in San Juan Capistrano. Andy brought solid experience and professionalism but his optimistic attitude and calm demeanor are what inspired our trust in him. Andy priced our home competitively for our neighborhood, and he was supportive of our efforts to sell in the top range of our asking price. We were so impressed with the beautiful aerial video production and professional photos that he produced for our home; However, they turned out to be of little use because Andy got us a top offer within days, and a 30 day escrow!
The Amber Family
See All
Andy had been the listing agent on our home when we originally purchased it several years ago, and we were so impressed with his professionalism and service level that, when we needed to sell our home a few years later (due to a corporate relocation), we asked our relocation company if he could be our listing agent (even though he was not on the original referral list provided by the relo company). We were given permission to list with him, and we were not disappointed. Andy sold our home within a reasonable period, at a value that was in line with expectations, and handled all aspects of the transaction professionally and competently. I would absolutely work with Andy again, on either side of a home sale transaction (as seller or as purchaser).
Karen Kotz
See All
I have been involved in many Real Estate transactions and I have very high expectations. I have worked with Andy Stavros for the past 4 years and have purchased and sold 3 homes with him. He is extremely professional, knowledgeable, skilled and is overall a pleasure to work with. He can keep me calm when I need help during difficult transactions, and smoothly guides me into making wise decisions.
Brian Quinn
See All
I was fortunate to meet Andy about 4 years ago and since then we have done 3 separate and successful transactions being both as the buyer and seller. As he has proven to be a great asset by being very market savvy, knowledgeable, diligent, but being truly honest and trustworthy. He's a class act, stand up guy who does what he says and says what he does which comes easy for him. I definitely will continue promoting Andy not just by my words to others but as he will continue to represent me in all my Real Estate needs.
Mario Sustayta
See All
I have sold and purchased real estate with Andy. He has proven to be knowledgeable, thorough, professional and diligent. Andy is a pleasure to work with. I wouldn't even consider using anyone else.
M. McPherson
See All