Hi Friends,

We've been busy!

In August, we closed three amazing home sales and opened escrow on another to reach nearly $30 million in monthly volume.

Each is a success story all its own — from closing ABOVE the list price on our seller client's eight-figure estate, to precisely crafting the winning offer for our buyers on a highly competitive listing in Newport Coast.

Of course, we wanted to share these amazing results with you! Check out our August Sales Recap video to see the details and these beautiful homes.

If you are interested in making a move, there are two things you should know:
Despite cooling slightly this summer, the market is still red hot by historical standards. More Orange County luxury homes ($3M+) sold in August than in any month prior to 2021, and supply is at its lowest point since at least 2008 for listings priced $3M+, $5M+ and $10M+.

Whether you are buying, selling or making an investment, you know who to call to make it happen!
Please don't hesitate to reach out with questions. We're always happy to help you and anyone you send our way.

Warmly,
Andy Stavros
A little paint, new carpet, and staging goes a long way!

Check out this amazing transformation of
25151 Rockridge Rd – Now in Escrow!

Let us be your guide in home preparation!
Never lose money: how to follow the #1 rule in real estate investing
---
View Article
NPR
Despite fears around Chinese real estate, U.S. real estate is attracting attention
---
View Article
Forbes
Early fall fun in Corona Del Mar
---
View Post
Stavros Group Blog
Home battery backup systems: what to know before retrofitting your home
---
View Post
Stavros Group Blog
56 N La Senda
Laguna Beach
---
5 BD | 7 BA | 5,042 SQ FT
Offered at $19,995,000
Co-listed with The Altman Brothers
25151 Rockridge Rd
Laguna Hills
---
6 BD | 7 BA | 6,420 SQ FT
Offered at $4,295,000


19 South Sur
Newport Coast
---
6 BD | 6.5 BA | 7,028 SQ FT
Sold for $13,550,000


24 Tideline Blf
Newport Coast
---
4 BD | 5 BA | 3,948 SQ FT
Sold for $8,010,000
Rep. Buyer


1631 Louise St
Laguna Beach
---
3 BD | 2.5 BA | 2,269 SQ FT
Sold for $2,600,000
Now that fall has arrived in coastal Orange County, get outside and have some fun at these upcoming events in Corona del Mar!
Located in the coastal city of Newport Beach, and famous for its fine beaches, Corona del Mar is a village for creating memories. From its tidepools and cliffside views, to quaint village shops, Corona del Mar will be a hit with the whole family.
If you are looking for fall fun in the Newport Beach area, here are two great ways to celebrate the cooler weather with your family and friends. You can participate in or spectate the newly reignited community sandcastle competition hosted this Sunday, September 26th on Corona del Mar State Beach, and register to race in the 39th Annual Corona del Mar Scenic 5K on Saturday, October 2nd.
59th Annual Sandcastle Competition at Corona del Mar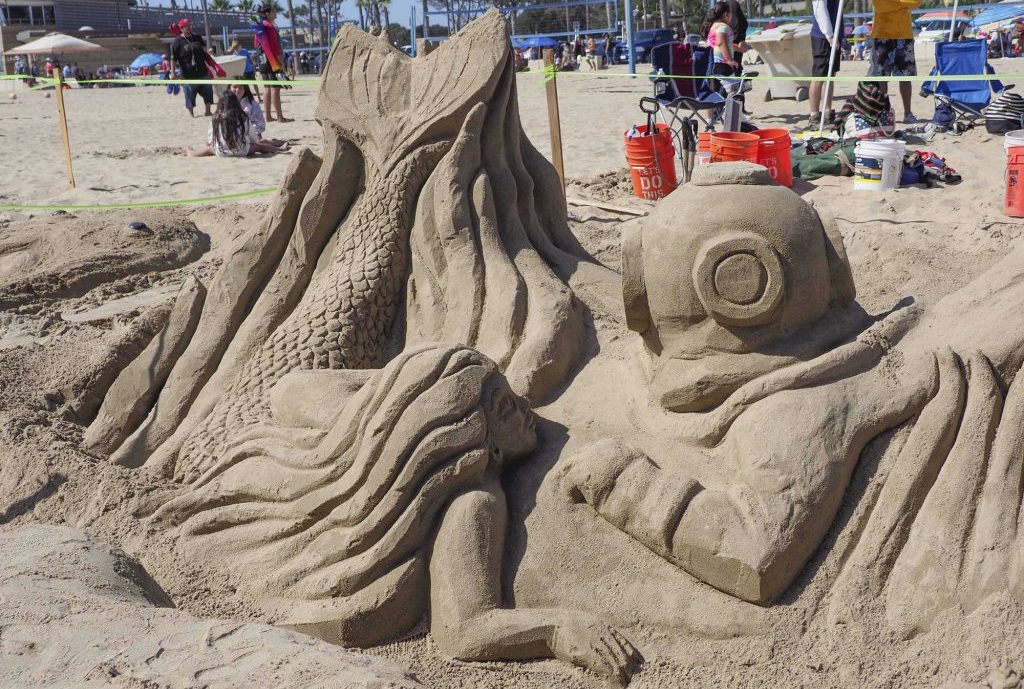 After a year-long hiatus, the Annual Sandcastle Competition at Corona del Mar is back! On Sunday, September 26th, join fellow sculptors in this sandy architectural showdown. An ode to art and creativity, this event is fit for all ages and a ton of fun to join or just watch! This year's theme is "Explore the World" — a poignant contrast to the seclusion that communities and individuals have faced throughout the past year.
If you're feeling artistic, gather your team and sign up on the chamber's website or by calling (949) 729-4400. Families and architecture firms are welcome to compete, with entry fees based on category. This event is open to the public with attractions including castle viewing, food stands, sponsor competitions, and other beach-bound activities. Get together with those you love, and enjoy this commemorative day! 
39th Annual Corona del Mar Scenic 5K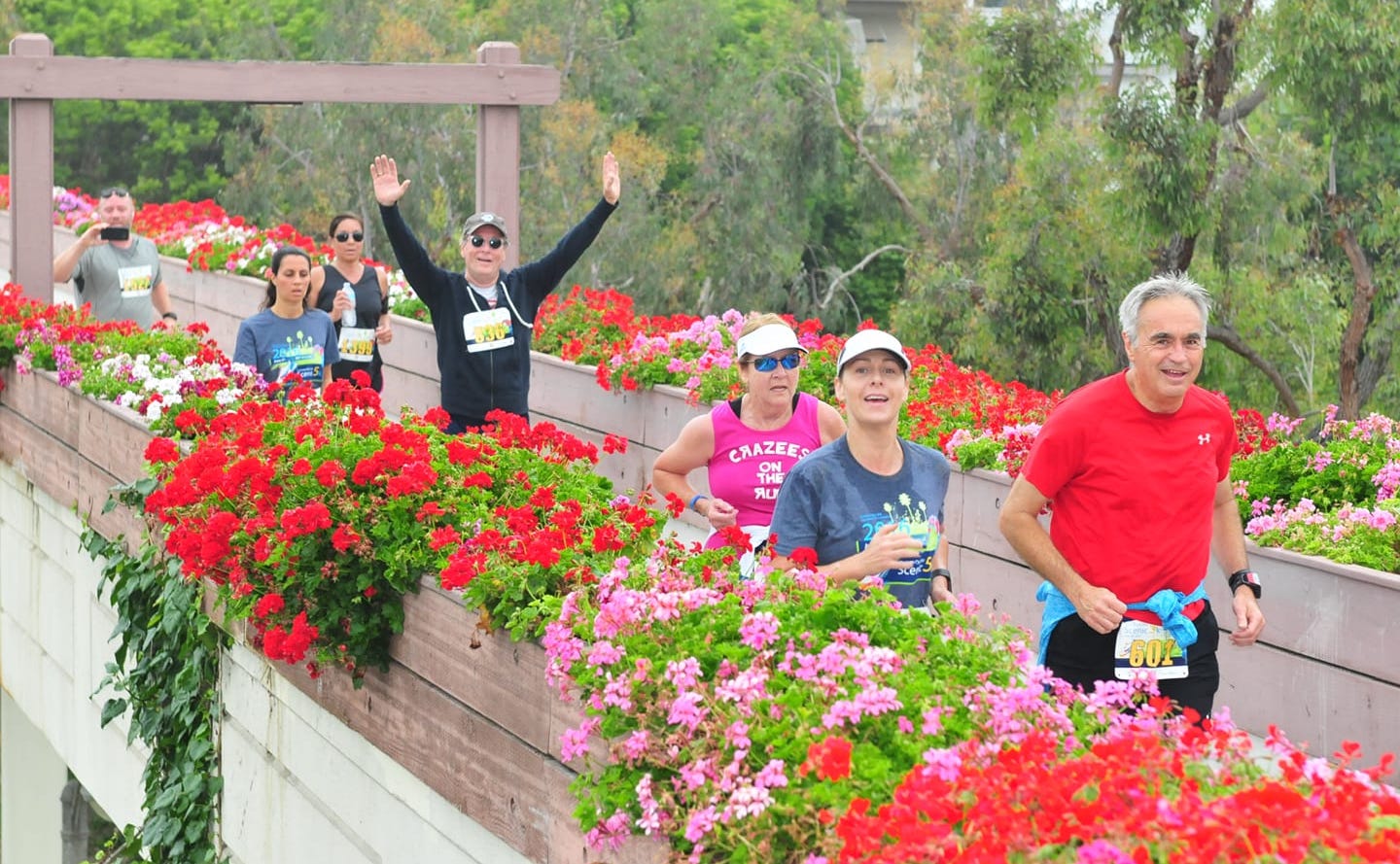 On Saturday, October 2nd, a scenic 5K run and 2-mile walk will take place in the village of Corona del Mar! This is the 39th anniversary of this highly anticipated event. Beginning at 3001 Ocean Boulevard, participants will enjoy beautiful ocean views from atop soaring bluffs, while engaging with their friends, family, and their own competitive spirits. Park for free in the Corona del Mar State Beach parking lot, opening at 6am for event-day registration. Enjoy a brief warm-up leading into the start of the Men's 5K followed closely by the Women's 5K Race. A pleasant, inclusive 2-Mile Fun Walk/Youth Run begins at 8:45am, for those looking to enjoy a relaxing afternoon in the sun with or without the kids. Later, the 1K Children's Dolphin Dash is a wholesome way to end a fantastic day of racing and scenery.
To join, you can register online or walk-in on event day. Note that there is a small fee to register, which varies by event. Teams of 10 or more will receive discounts. To commemorate your experience, registration includes a Corona del Mar 5K anniversary t-shirt, race bib, swag bag, and access to the awards ceremony. Still not convinced? All registered participants will have access to the complementary Restaurant Row feast of local eateries (subject to COVID-19 restrictions), and an awesome post-event party — complete with live music, sponsors and vendors, and more. This historic occasion is one for the whole family. We look forward to seeing you there!
Corona del Mar Real Estate Agents
As your go-to resource for Corona del Mar, we love to share our knowledge of community events, neighborhoods, and of course Corona del Mar real estate. When it comes time to buy or sell a home in Corona del Mar, or if you just have questions about the Corona del Mar real estate market, please reach out for a free consultation at no obligation to you.