When Is the Best Time to Buy a Home in Newport Beach?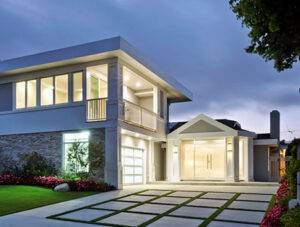 As an Orange County real estate professional, I am often asked when the best time to buy or sell a home in Newport Beach is. It is no secret that the Spring and Summer months are when the real estate market booms — with, statistically, the most homes being purchased and sold in the month of May. There are many reasons for this, including the warmer weather, longer days and kids being out on summer break, that lead to a spike in real estate in these months. While these 'prime' months are no doubt a great time to make your big move in the real estate arena, this time of year isn't the only good time to put your Laguna Beach home on the market and even purchase one of the beautiful Newport Beach oceanfront homes for sale you've been dreaming of. There are a variety of considerations that you should factor into your decision that are specific to each family, before determining when is the appropriate time to embark on the next chapter of your lives. We're breaking down a few of the notable factors you should take into account before making this big life decision.
Finances
Thinking about where you are financially may be one of the biggest driving forces in determining when the right time for you to buy or sell is. When thinking about buying a new home in Newport Beach, some of the questions you may want to ask yourself are:
-Do I have the income and credit score I need to qualify for the loan I want?
-Do I have a down payment saved?
-Can I afford the extra costs that come with homeownership, like property taxes and maintenance?
Another thing to consider are the costs that come along with moving. You may want to take into account whether you're just moving from one home in Newport Beach to another, or if you're moving cross-country to a new home in Orange County. According to the American Moving and Storage Association, the average cost of a move within the state is $2,300, while moving across states costs, on average, around $4,300. Buying a home is a major life decision that should carefully be thought out so that you're not starting out the new chapter of your life on the wrong foot.
Major Life Changes
However hard you try, it's not always possible to precisely calculate when you plan to buy a home in Newport Beach. Life often gets in the way, and sometimes plans get disjointed. But what is the right homebuying process or timeline for one family might not be the perfect one for you, which is why it's critical to take all matters into account and think through if your family may be going through any major life changes in the near future. Some such life events include:
-A new baby: do we need more room to accommodate a growing family? (Or on the flip side, do we want to downsize for the retirement phase?)
-A new job: will I be required to move to be closer to my new job and if so, will this be my forever home or just a temporary position?
-Relocating to provide better schooling opportunities for my children
-Relocating to be closer to relatives in need
Seasonality of the Real Estate Market
As mentioned before, the Spring and Summer months are statistically when most people tend to buy and sell homes. The days are longer, the weather is generally warmer, you've recently been issued your tax returns, and kids are out on summer break. Due to these reasons, there is typically a flock of buyers on the hunt during these months, making it a slight seller's market. However, the fact that sellers may have a slight advantage shouldn't dissuade buyers from coming out during these months, as there are also numerous benefits to buying during this time. Because of the high demand, there, in turn, are also generally more homes on the market, as well. Depending on the market you're in, buyers could actually have some bargaining power if the saturation of homes is great enough.
Generally speaking, the winter months tend to be a slight buyer's market, as there is not as much demand during this season, giving the buyer a bit more advantage. If you are extremely flexible about when you are able to sell your home and/or buy a new home in Orange County, then taking these seasonal trends into account might be key for you. However, life typically makes things a bit more complicated, so while it may be beneficial to take note of these trends, it shouldn't be your driving force.
Local Market Trends
One of the final factors a potential seller or buyer should take into account is what the real estate market looks like in your area. Interest rates are unpredictable and are a factor you should probably not make your decision based solely on, however, can be a beneficial (or unfavorable) factor in your decision, so should be considered in the process. Are interest rates at an all-time low and expected to rise in the next year? If so, it might be the time to buy property in Orange County! Or vice versa. Interest rates may be extremely high and are predicted to improve over the next year or two, so you've been holding off on your home purchase dreams.
Whatever considerations you take into account, the best time to begin house hunting will be unique to each potential homebuyer. If you find that now is the best time for you and your family to buy or sell a home in Newport Beach, Laguna Beach or Corona del Mar, then I'd love nothing more than to help you accomplish your real estate goals, obtaining the best profit on your home and placing you in the new home of your dreams. Please contact me today so we can discuss a plan that best fits your family.